Our Story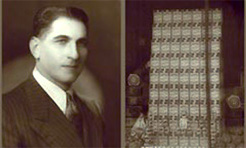 The origin of our company can be traced back to the 1930's when Frank Paris started working with his father Antonio Paris at his retail store named Paris & Giuliano Importing Company. This was an Italian specialty store located at 1012–1014 West Taylor Street in Chicago, Illinois. Together they imported everything Italian; olive oils, deli meats, cheeses, tomatoes, pastas and canned vegetables. This is where Frank first learned about the numerous merits and attributes of olive oil.


Frank also learned the importing business, working with his father until 1955 when he decided to venture out on his own and become a food broker specializing in olive oils and edible oils. Through his new company named Paris Brokerage Company, Frank had great success and made many important contacts in the food industry. His biggest customer at that time, the Colgate - Palmolive Company got him to start thinking about getting into the packaging side of the vegetable and olive oil business. He was selling bulk truckloads of palm oil and soybean oil to them at the time as well as olive oil, all for use in their soaps. He continued Paris Brokerage Company until 1968, when he bought the remaining assets of a food packing company called The Chicago Macaroni Company.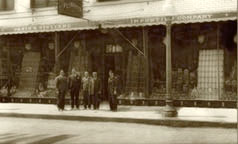 He named his new company Salad Oils International Corporation, and moved into a converted bowling alley on Chicago's West side. He soon had a thriving business based on his hard work, integrity and numerous contacts in the food industry. He stayed active with Salad Oils International Corporation until 1998, when John R. Pacente, the third generation of his family took over running the company. Today we still maintain the labels originally used at The Chicago Macaroni Company, dating back to 1912. These include; Cyrilla Brand Extra Virgin Olive Oil, Conte Verde Brand Pure Olive Oil, Rosa Brand Corn Oil, Mi Best Brand Soybean Oil, Italy Brand Blended Oils and San Leo Brand Blended Oils.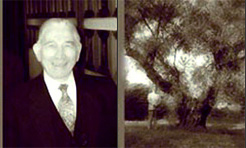 We have been packaging and processing vegetable oils since 1968 and are one of the oldest and largest importers of olive oils in the Midwest, having been importing it continuously since 1923.
We have continued to grow by honoring Frank's tradition of honesty and superior customer service. It is because of these attributes that we enjoy a very loyal customer base with deep history and roots. We pride ourselves on our customer satisfaction, as attested to by our many loyal customers. When you deal with Salad Oils International Corporation you will be accustomed to the highest quality of personalized customer service anywhere, because...
"Our Quality in Oils is Only Surpassed by Our Quality in Service!"